Ecotechnic

Concrete Component Production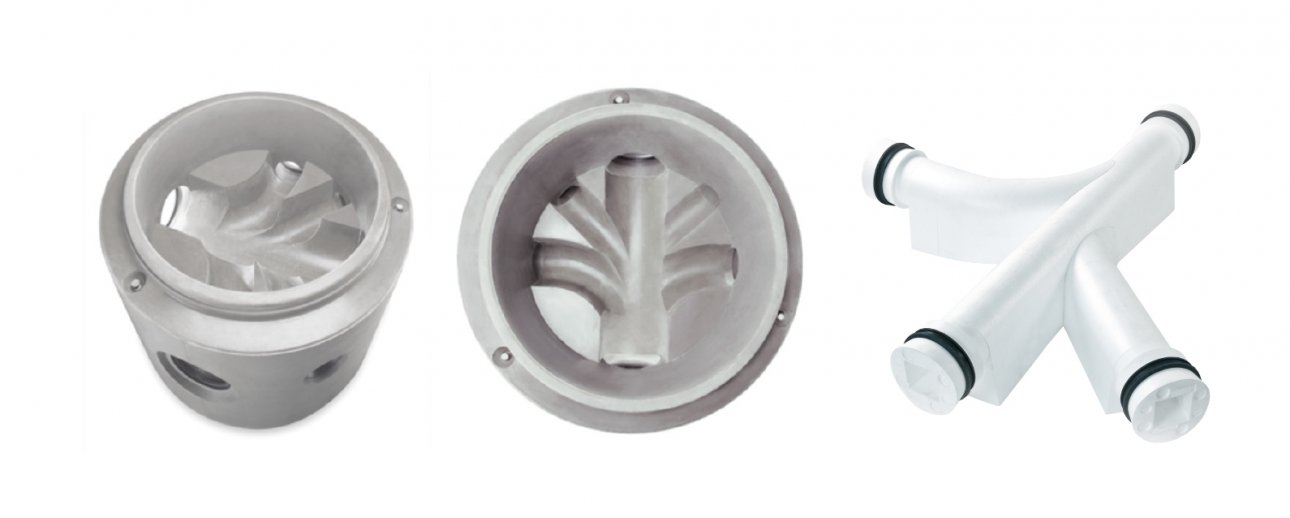 PERFECT Base

Monolithic Concrete Manhole Bases
PERFECT manhole bases are well suited for different usage – infastructure projects, industrial areas and municipal storm drain and sewage systems. Specific requirements for storm drains and sewage systems can be achieved through the use of the corresponding quality of concrete. Numerous municipal sewage systems are already equipped with individual configured manhole bases. Numerous infrastructure projects like airports, industrial areas or expansions of motorways have already been realized with monolithic manhole bases made of concrete only.
PERFECT concrete manhole bases are well established as customized solutions for sewer systems and perform on new building sites as well as in storm drain and sewage systems. Both engineers and building contractors are required to provide hydraulically optimized pipe connections taking into consideration any local circumstances together with the short time availability of parts on site.
Product Advantages:
PRECISE CONNECTIONS FOR EACH SINGLE PIPE: Manhole components cast in one pour guarantee highest quality with leak-proof and safe connections. Due to the use of integrated gaskets it is no longer necessary to mount gaskets on site. Absolutely leak-proof and safe connections between pipe and manhole base are also achieved.
PERFECT HYDRAULICS: Optimized flow characteristics created within the whole channel due to the precise drop in channel und pipe connection.
ECONOMICAL ADVANTAGES: State of the art concrete technology results in a higher durability of the manhole component. There is no aging or fatique of the concrete in comparision with alternative materials.
ECOLOGICAL ADVANTAGES: Production with both low primary energy consumption and few CO2 emissions.
SAFETY IN PRODUCTION AND USAGE: Much attention has been given to the ergonomics and safety involved in the production and handling of PERFECT manhole bases.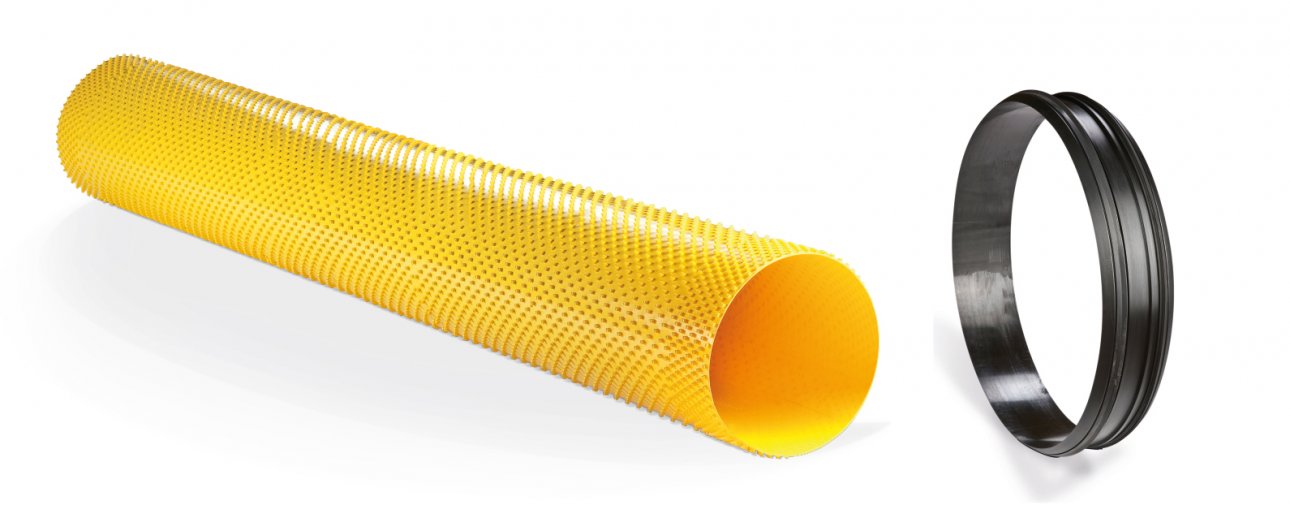 PERFECT Pipe

The Revolution of Pipe Connections
PERFECT Pipe combines the product benefits of robust concrete pipe with resistant synthetic liners. PERFECT Pipe, therefore, marks the beginning of a new era in wastewater sewerage systems.
The manufacture of a durable connection of liners made of synthetic material (polyethylene) and pipes made of high-strength concrete in an economical production process fulfils the essential demands on pipes for effluent disposal.
Product Advantages:
Static load capacity even with traffic loads - pipe with or without reinforcement for high load capacities.
Easy handling on the building site.
Safe to install and operate.
Resistance to increased chemical attacks - lasting acid-resistant HDPE lining.
Cost-effective use of resources.
Secure pipe connection - flexible plastic connectors for tight pipe connections and easy, quick installation.