Schlüsselbauer
Schlüsselbauer

Technology for people
SCHLÜSSELBAUER'S company philosophy "Technology for People" is expressed by the way we think and work:
We implement, together with our customers, worldwide state-of-the-art systems for the strategic supply of drinking water, as well as collectors for waste and storm water.
We work closely with our customers and we consider them partners. With our highly efficient, resource-friendly processes, our partners manufacture high-quality concrete products for various pipeline applications, such as water mains, storm drain and wastewater mains.
The employees at Schlüsselbauer care daily and personally to ensure reliable workmanship that warrants the success of our partners.
We embrace social, technological and economic changes as challenges and we actively strive to develop our own technology in order to meet and exceed our customer's requirements.
All our efforts aim to ensure robust and reliable freshwater and wastewater infrastructures which are the basis of a pleasant and intact environment and a high quality of living.
Schlüsselbauer Ecotechnic

Our corporate philosophy
We are an Upper Austrian trading company with an international focus in the field of environmental technology.
Our success is essentially based on two business areas:
On the one hand we supply our customers with trading products that can be grouped together under the generic term Environmental Technology and are splitted in the following areas:
- Rainwater Harvesting
- Rainwater Treatment
- Infiltration and Rainwater Retention
- Separation Technology (Oil/Water Separators, Grease Interceptors)

On the other hand, we are proud of our second mainstay, which includes products for the production of precast concrete elements, the revolutionary systems PERFECT Base and PERFECT Pipe. Also assigned to this area is our wide range of high-quality and innovative manhole steps, which are used as entry aids in manholes.
We would like to emphasize the international focus, which has helped us to establish successful customer relationships throughout Europe, North America, Asia, Australia and New Zealand.
As a team, we pursue our tasks with passion and commitment and impress with our professional competence, which is reflected in reliable service and friendly advice for our customers.
Our most valuable and most important resource, the employees of the company, stand for open and honest communication, which leads to a constant drive for further development.
In addition, we see relationships with customers and sales partners as a privilege, which we must constantly earn anew. It is important to us to listen attentively in conversations with our business partners and to be able to respond to market demands with innovations.
We see changes as opportunities and are constantly looking for new solutions.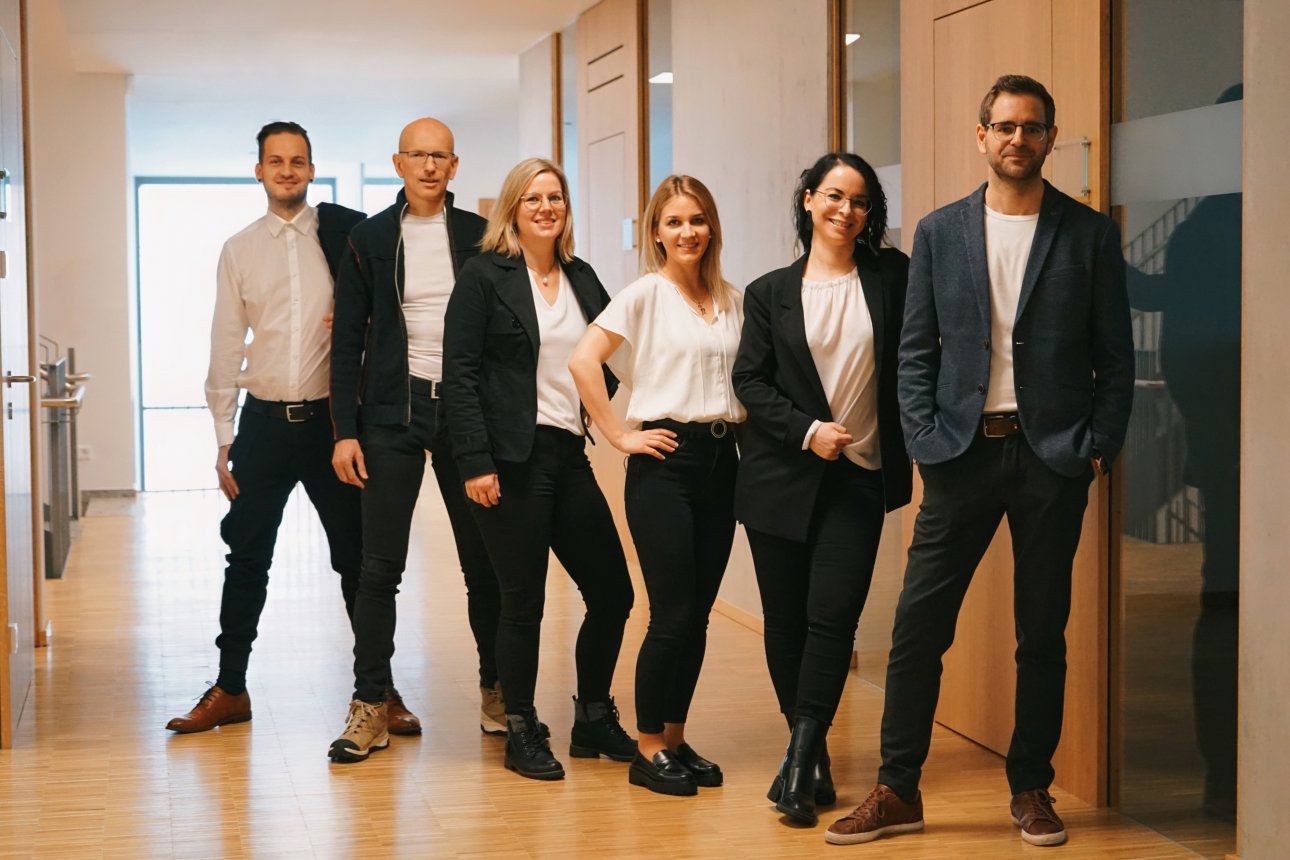 Organized together

We are a member of the following associations

Interessengemeinschaft Ressource Wasser
Laahener Straße 7
A-4600 Wels
Tel.:+43 7242 216 660
info@igrw.at
www.igrw.at
Fachvereinigung Betriebs- und 
Regenwassernutzung e.V. (fbr)
Havelstraße 7 A
64295 Darmstadt
Telefon +49 6151 339257
Telefax +49 6151 339258
info@fbr.de
www.fbr.de
Distributors
Logo
Partner
Adresse
Kontaktdaten
Alltrap Engineering CC
Chein street, Lewisham, Krugersdorp
1740 Gauteng
South Africa
+27 82 697-5289
shaun@alltrap.co.za
www.alltrap.co.za
Andino Hydropower Engineering
Ulica bratov Bezlajev 3
1000 Ljubljana
Slovenia
+386 1 500 82 40
hees@andino-lu.sl
www.andino.fr
Berding Beton GmbH
Rohr- und Schachttechnik
Bogenstraße
47661 Issum
Germany
+49 2835 92320
info@berdingbeton.de
www.berdingbeton.de
Berding Beton GmbH
Verwaltung Steinfeld
Industriestraße 6
49439 Steinfeld
Germany
+49 549287-0
info@berdingbeton.de
www.berdingbeton.de
Bernhard Müller GmbH
Betonsteinwerk
Ambros-Nehren Str. 7
77855 Achern
Germany
+49 7841 204-0
info@beton-mueller.de
www.beton-mueller.de
Beton Bernrieder GmbH
Chiemseestrasse 6
83022 Rosenheim
Germany
+49 8031 2177-0
info@beton-bernrieder.de
www.beton-bernrieder.de
Betonwerk Müller GmbH & Co KG
Brandholz 7
79206 Breisach
Germany
+49 7668 9039-0
info@beton-mueller.de
www.beton-mueller.de
Bonna Sabla SNC
Trosly-Breuil
60350 Cuise Lamotte
Germany
+33 478 1414 49
s.parmentier@bonnasabla.com
www.bonnasabla.com
Butler Manufacturing Services Limited
Strokestown Road
Longford
Ireland
+353 433326 100
info@butlerms.com
www.butlerms.com
Buzzella Ennio Srl
Via Nazionale Nord 28
23823 Colico (LC)
Italy
+39 0341 9406-0
info@buzzella.it

CIVILMART
821 Pacific Highway
2067 Chatswood
Australia
+61 02 8986 0900
enquiries@civilmart.com.au
civilmart.com.au
CIVILMART
72 Orchardleigh Street
2161 Guildford
Australia
+61 02 9721 5200
enquiries@civilmart.com.au
civilmart.com.au
Condron Concrete Ltd.
Arden Road
Tullamore, Co. Offaly
Ireland
+353 5793 49-0
info@condronconcrete.com
www.condronconcrete.com
ecoTechnic Engineering Pte. Ltd.
8 Ubi Road 2
408538 Singapur
Singapore
+65 9689 4626
johnathan.ecotech@gmail.com

ECOTECHNIC, s.r.o.
Dašická 1251
53701 Chrudim
Czechia
+420 466 415 648
ecotechnic@ecotechnic.cz
www.ecotechnic.cz
Environmental Engineering Services LLC
Jibroo
Muscat
Oman
+968 245 90310
eesllc@mni-llc.com
www.mni-llc.com
Fassaert Beton BV
Industrieweg Zuid 19
4554 LL Westdorpe
Netherlands
+31 115 456 260
info@fassaertbeton.nl
www.fassaertbeton.nl
Freytech Inc.
1111 Brickell Ave. Suite 1550
33131 Miami, Florida
United States of America
+1 305 372 1104
info@freytech.com
www.freytech.com
H. Gerpinis S.A.
Environmental Applications
Irakleitou 20
166 74 Glyfada
Greece
+30 210 9635869
h.gerpinis@gmail.com
www.gerpinis.gr
HKL Environmental Technology
Huayuan Road
100191 Beijing
China
+86 108223 7851

Hynds Pipe Systems Limited
25 Arwen Place, East Tamaki, PO Box 58 142, Botany
Auckland 2163
New Zealand
+64 09 274 0316
www.hynds.co.nz
IBF Ikast
Lysholt Allé 4
7430 Ikast
Denmark
+45 97 152022
ibf@ibf.dk
www.ibf.dk
Johann Bartlechner GmbH & Co KG Österreich
Gewerbestraße Nord 3
3134 Nußdorf ob der Traisen
Austria
+43 2783 4138
nussdorf@haba-beton.at
www.haba-beton.at
Johann Bartlechner KG
Pomßener Landstraße 2
04668 Großsteinberg
Germany
+49 34293 440-0
grosssteinberg@haba-beton.de
www.haba-beton.de
Johann Bartlechner KG
Holzhauser Straße 16
84576 Teising
Germany
+49 8633 50964
teising@haba-beton.de
www.haba-beton.de
Josef Heller & Sohn GmbH
Straubinger Straße 4a
94365 Parkstetten
Germany
+49 9421 12753
beton-heller@t-online.de
www.beton-heller.de
Kaprin Spolka z.o.o.
ul. Zielona 7
32-065 Krzeszowice
Poland
+48 12 655 6070
kaprin@kaprin.pl
www.kaprin.pl
Libaud Lucon
ZI Nord, Rue Jean François Cail
85400 Luçon
France
+33 2 51 29 13 13
www.libaud-prefa.fr
Libaud Maine
ZA Les Graves
72470 Champagné
France
+33 2 43 89 53 06
www.libaud-prefa.fr
Litostroj Power
Litostrojska cesta 50
1000 Ljubljana
Slovenia
+386 1 5824 102
info@litostrojpower.eu
www.litostrojpower.eu
Marshalls Mono Ltd.
Balk Lane, Pollington
DN14 0DU East Riding of Yorkshire
United Kingdom of Great Britain and Northern Ireland
+44 1405 808557
www.marshalls.co.uk/
Marshalls Mono Ltd.
Mells Road, Mells, Frome
BA11 3PD Somerset
United Kingdom of Great Britain and Northern Ireland
+44 1179 814520
www.marshalls.co.uk/
Matbet-Beton Spólka z o. o.
i Wspólnicy Sp. Komandytowa
Sady, ul. Rolna 12
62-080 Tarnowo Podgórne
Poland
+48 61 8146
biuro@matbet.pl
www.matbet.pl
Plattard S.A.S
414, Avenue de la Plage
69 654 Villefranche Sur Saone
France
+33 4 74 02 2020
www.plattard.fr
Rhomberg Betonwerk GmbH
Zieglergasse 8-10
6850 Dornbirn
Austria
+43 5572 26962
office@betonwerk-rhomberg.at

RITBET sp.z.o.o.
ul. Jaroszowka 12
15-173 Bialystok
Poland
+48 85 7188890
ritbet@ritbet.pl
www.ritbet.pl
Siam Pollutek Co., Ltd.
40/25 Soi Wachiratham-sathit 8, Sukumvit 101/1 Rd
Bangna, Bangkok 10260
Thailand
+66 2 7478233
thamnoon@siampollutek.com
www.siampollutek.com
Stanton Bonna Concrete Ltd.
Littlewell Lane, Stanton-by-Dale, Ilkeston
DE7 4QW Derbyshire
United Kingdom of Great Britain and Northern Ireland
+44 115 944 1448
sbc@stanton-bonna.co.uk
www.stanton-bonna.co.uk
Stradal
Les Stations
45210 Fontenay-sur-Loing
France
+33 2 3896 3801
www.stradal.fr/
Stradal
8 Rue de la Gravière
67840 Kilstett
France
+33 3 9029 2060
www.stradal.fr/
Tamara Grafe Beton GmbH
Dorfstraße 23
01561 Stölpchen
Germany
+49 35240 710
p.grafe@grafe.de
grafe.de
Termo-Beton d.o.o.
Potkraj bb
71370 Breza
Bosnia and Herzegovina
+387 32 789 050
termobeton@gmail.com
termo-beton.com
TIBA Austria GmbH
Stangersdorf Gewerbegebiet 110/12
8403 Lebring
Austria
+43 5 7715 450 0
office@tibanet.com
www.tibanet.com
Tracey Concrete Limited
Old Rossorry, Sligo Road
Enniskillen, Co. Fermanagh BT74 7LF
Ireland
+353 28 6632 6437
headoffice@traceyconcrete.com
traceyconcrete.com
Veneta Manufatti Cemento S.r.l.
Via Castellana, 197
31023 Resana
Italy
+39 423 480273
tecnico.vmc@libero.it
www.vmcsrl.it
wbw Werra-Baustoffwerk Themar GmbH
Schleifmühlenweg 10
98660 Themar
Germany
+49 36873 26 230
info@werra-baustoffwerk.de
werra-baustoffwerk.de
WYSS AG Betonschächte
Eggiwilstr. 57
3535 Schüpbach
Switzerland
+41 34 491 77 77
info@betonschacht.ch
www.betonschacht.ch
Zábojník SK s.r.o.
Nové Osady 13
925 22 Veľké Úľany
Slovenia
+39 423 480273
zabojnik@zabojnik.eu
zabojnik.eu
ZPB Kaczmarek Sp. z o.o. Sp.k.
Folwark 1
63-900 RAWICZ
Slovenia
+48 65 546 1255
rawicz@zpbkaczmarek.pl
www.zpbkaczmarek.pl